Thanks to modern technology, you've got the world at your fingertips anytime, anywhere. But sometimes, that luxury can blur the line between what's true and what's false. Maybe you've heard only great things about Kin Custom, but maybe there are things you've heard about us that aren't so great. We're here to dispel the rumors and shine light on our top 11 myths.
Jump To...
Myth 1: Kin Custom only offers white products.
Our graphic tees and graphic sweatshirts come in white, grey, navy, red, and maroon. Color options depend on the product.
As for our all-over print custom products, you can upload virtually any color on the RGB or CMYK scale. We'll print them using our sublimation technique.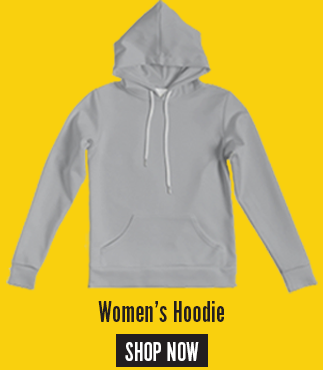 Myth 2: Kin Custom is located in China only.
While our production offices are located in Quanzhou, China, our corporate office is located in Columbus, Ohio, U.S.A.
Myth 3: Kin Custom pays me per order and on all platforms.
We administer payouts only if you have a Kin Custom shop. Payouts are automatically deposited to your bank or Paypal account on the 15th of the following month. Here's how it works:
We make a t-shirt for $18.50.
You sell it for $28.50.
Your customer orders the t-shirt and pays $28.50 on, say, December 22.
You will receive your $10 payout on January 15.
If you've integrated your existing storefront (e.g. Shopify, Amazon, Woocommerce, etc.) with our platform, you do NOT receive a payout from us. Here's how payout with integration works, using the same t-shirt example:
We make a t-shirt for $18.50.
You sell on your online store for $28.50.
When your customer places an order, you pay us the base price of $18.50 for the order and keep the $10 profit.
---
Read our FAQs about profit & sales >>
---
Myth 4: Kin Custom prints and manufactures any and all product requests.
We specialize in modern, trendy all-over print apparel, which means we can't print every product request we receive.
However, we are always dedicated to adding products you and your customers will enjoy. If you have suggestions, we encourage you to fill out a contact us form. We review each product suggestion every season in detail, so stay tuned for updates!
Myth 5: Kin Custom has certain products that are out of stock.
We are a print-on-demand company. Print-on-demand means made one at a time. We only make a product after a customer orders it, which means we don't have excess stock lying around. It also means that we never run out of product because we handmake them as the orders come in, or on-demand.
Myth 6: Business day delivery includes Saturday and Sunday.
Business day means Monday through Friday, or the typical days of the work week. For example, if you order a product with Free Standard shipping, or with an average 7-15 business day delivery, it will take an average of 7-15 days, excluding Saturday and Sunday.
---
---
Myth 7: Shipping timeframes are guaranteed.
As experts in manufacturing to customization, we can always guarantee our 3-day production timeframe.
However, we can only estimate shipping timeframes. Delivery times are completely at the discretion of the carriers we service. Once the package leaves our facility, we are no longer responsible for the success of its destination. Please contact our carriers if you've experienced issues with delivery.
Myth 8: I can cancel my order any time and expect a refund.
We move quickly to print, cut, and sew once an order is placed. Because of this, all orders are final. You cannot cancel an order once you submit it.
We recommend you double-check all orders before submitting them.
Myth 9: We sponsor or partner with all shop owners and creators.
We are privileged to be your supplier and manufacturer. We hand make all your custom products and dropship them to your customer. However, all extra services outside of our main business model are a courtesy.
That said, we are always happy to share your amazing designs on our social media. Find out more about how to get your products featured on Kin Custom social.
Myth 10: I can place my white label logo anywhere on the product.
All white label brand logos must be placed on the designated areas of each product, whether it's on a tag, bag, box, or sole. Check out all our white label options.
Myth 11: I can use my white label logo on wholesale products.
We offer pre-designed custom products you can sell wholesale through our Kin Custom Premier shop. Because these are products we have designed ourselves, you will not be able to sell them under your own white label brand. All wholesale products must be sold under the Kin Custom logo.
Subscribe to Kin Custom's Resource Newsletter
Get the latest and greatest tips and resources on ecommerce, print-on-demand, design & so much more, straight to your inbox. You'll get exclusive tutorials and also be the first to know about new arrivals! Click the image below to get started.