Are you ready to start designing your own merchandise, but aren't sure where to start? Check out these resources and inspiration that will help you design the hottest prints of the season! Remember to subscribe to our monthly e-newsletter, where you'll get brand new tips, resources, and updates on new apparel before anyone else.
Where Can I Find Inspiration For My Custom Merchandise?
Browse Through Social Media Platforms
Following Kin Custom on Instagram means gaining instantaneous access to the latest on custom merchandise design inspiration. You can also search for various trends or seasonal must haves using Instagram's search page. Here, you'll see the latest trends worn by viral influencers and classic fashion icons alike.
Another great source of inspiration? Pinterest! This platform has an estimated 442 million users each month, making it one of the most popular social media platforms. Users pin styles they see from their favorite stores' boards based on aesthetic, trends, and patterns. This social media powerhouse contains the best inspiration for any kind of creation.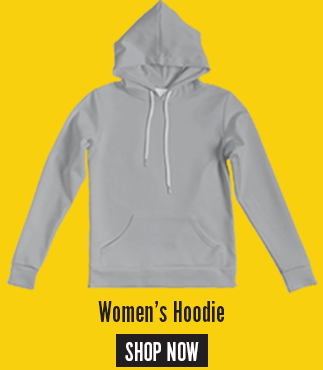 Behance is an Adobe-owned social media platform full of creators, artists, and designers who regularly post their own work to be showcased on the app. Behance allows you to find inspiration in real time, where you can save ideas to your own moodboard, follow the artist, or find similar patterns or prints. Best of all, you can upload your own artwork to help others find inspiration, too.
---
Get fashion design inspiration sent directly to your inbox.
---
Follow Influencers on Instagram or TikTok
The influencer marketing industry is steadily rising, and it's no secret that businesses pay for influencer's leverage by sending them the latest and trendiest, which they then showcase on their personal Instagrams or TikToks to their thousands -or millions- of followers.
Following influencers like media mogul Kim Kardashian West or TikTok star Addison Rae across their various social media feeds is a great way to forecast developing trends.
Where Can I Create Custom Designs?
So, where can you create custom designs? While you can only upload created prints to our Creator Studio, anyone can create professional artwork through a graphic design platform, some even for free. Here are a few that our most seasoned creators rely on:
Canva
Canva is a graphic design platform that allows users to create unique prints, social media graphics, and other visual content with plans ranging from free to the $30 per month Enterprise package. Canva is available on web and mobile, and contains millions of images, fonts, templates and illustrations.
---
Create your own custom merch online today!
---
Adobe Creative Cloud
Seasoned graphics program giants Adobe Photoshop and Illustrator need no introduction, of course, but that doesn't mean Adobe has stopped creating amazing graphics programs to add to their robust Creative Cloud. The software giant recently rolled out Adobe Photoshop Sketch, an app that's free to download from iTunes or Google Play and gives you the ability to sketch out a design from your iPad, iPhone, Android device, or Chromebook.
Procreate
While Photoshop is the grandfather of design apps, Procreate is a more up-to-date contender. Although it's only available to download on an iPad, the raster graphics editor gives you the power to create beautiful sketches, inspiring paintings, and stunning illustrations by imitating the natural feel of physical drawing for a low price.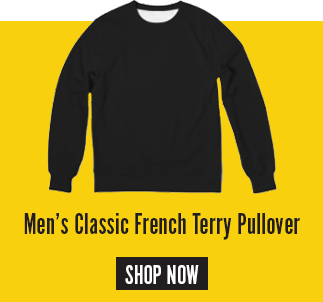 Where Can I Purchase Prints?
If you don't have the time, patience, or simply don't want to create your own custom designs, content marketplaces are something you'll want to take advantage of.
Using a marketplace gives you the ability to purchase images or vectors to use without having to worry about paying royalties to the original artists. They're also a great way to find inspiration for designs. Here are some of our favorites:
Adobe Stock
Adobe Stock is a marketplace full of high quality, royalty-free photos, illustrations, vector graphics, templates, and so much more. Subscription packages vary in price, but Stock is a crowd favorite for graphic designers of varying skills and experience, so it's safe to say it's worth every penny for busy creators.
Creative Market
Creative Market describes itself as the world's marketplace for design, where users can purchase designs made by other creators. Not only do they have quite a selection of prints available for reasonable prices; they also have fonts, product mockups, Shopify themes and social media templates.
Etsy
Etsy is the global marketplace for unique and creative goods, as well as digital patterns. Each one is created by an independent seller so every purchase benefits a creator like yourself.
Get Inspiration From Fellow Kin Custom Creators
Don't forget that you're all in this together! We have over 200,000 creators who design beautiful prints and patterns every day, so odds are, you can learn a lot from your peers. Reach out to another creator on Instagram and see if you can swap tips and tricks for designing your own merchandise!
Now that you've gotten some inspiration on how to get inspired, it's time to start creating! Once your new designs are ready, log into the Creator Studio to get started designing your own merchandise.